Multiple Treatment Options
Our Services
Thousands of years of experience are incorporated into Traditional Chinese Medicine, with the focus on holistic healing of body, mind, and self. NatureMed Acupuncture is skilled in numerous treatment types to relieve physical pain, mental stress, and conditions that impact a sense of wellbeing.
Oleg has worked in holistic healing for over 20 years, much of that time in hospital and clinical environments, alongside physicians and physical therapists. In his own practice, Oleg is experienced in pain management, headaches and migraines, stress and anxiety, neck and back pain, cardiovascular conditions, cancer care, athletic performance and recovery, post-surgical recovery, men's health, and women's reproductive health.
Oleg holds a Masters Degree in Traditional Chinese Medicine from Midwest College of Oriental Medicine, along with a B.S. in Nutrition from the same institution. He has additional, specialized training with Wei Chien Young, O.M.D, R.O.C. in Master Tung's Acupuncture and trained with Dr. Richard Tan on Richard Tan's Balanced Method.
Licenses and Certifications
Licensed Acupuncturist , State of Illinois
Licensed Massage Therapist, State of Illinois
Certification in Lymphatic Drainage Massage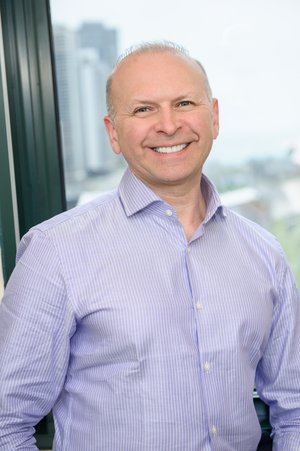 "I went to Oleg for back pain and stress/anxiety relief. I was skeptical of Acupuncture first but now i am a true believer. Oleg is very patient, knowledgeable and professional. I have tried many different therapies, excercices, without success. After several sessions I felt much better, my pain went down to a minimum and i felt energetic and healthy again. What i also liked is that Oleg has a background in massage therapy, so I was able to get best of both worlds during our therapy sessions. I have recommended Nature Med Acupuncture to all my family and friends.

"Oleg is amazing. I have had three sessions with him and the pain in my leg has subsided greatly. At my first visit Oleg was very thorough in his explanation of the acupuncture process and what I could expect. After the first session I had immediate improvement with the pain. The treatments have also helped tremendously with my anxiety. I am continuing acupuncture treatments not only for pain but also for the overall benefits. I highly recommend Oleg.
Serving The Northwest Suburbs
2 NatureMed Acupuncture Clinics
We have two locations - one in downtown Chicago and the other in Arlington Heights.
Tuesday
8:00 AM - 3:00 PM
Wednesday
7:00 AM - 6:00 PM
Thursday
8:00 AM - 8:00 PM
Saturday
7:00 AM - 3:00 PM