What We Do
We work on wellness! When you feel well, everything in your life works better, you're happier, more productive, and it's easier to have fun.
When to use Acupuncture
Acupuncture is a versatile and effective treatment for many symptoms and conditions, acute and chronic problems, and is a preventative treatment for many health issues. Acupuncture has been clinically proven to:
Pain, Stress and Anxiety
Pain is debilitating. It interrupts your life. For any kind of pain – from neck and back pain to the pain of stress and anxiety – we are here to help you relieve pain and restore the balance you need to be happy and healthy.
Our Services
Thousands of years of experience are incorporated into Traditional Chinese Medicine, with the focus on holistic healing of body, mind, and self. NatureMed Acupuncture is skilled in numerous treatment types to relieve physical pain, mental stress, and conditions that impact a sense of wellbeing.
Acupuncture is a treatment that involves inserting very thin needles through a person's skins to relieve pain and other health problems.
Therapeutic massage is widely used for pain and injury, and it can be used for many other conditions including athletic performance and recovery.
Cupping therapy can be effective to treat a broad range of symptom and promote healing. Cupping can be more effective when combined with acupuncture.
Herbal remedies date back at 2,200 years and can treat many conditions. Herbal medicine uses natural substances for therapy or medicinal purposes.
About NatureMed Acupuncture
NatureMed Acupuncture was formed by Oleg Rivkin, who has experience in both Western and Eastern treatments. It is through this lens he concluded that when possible, pharmaceutical-free treatment has the best curative powers for most of the pain and symptoms people express.
Oleg Rivkin
Oleg has worked in holistic healing for over 20 years, much of that time in hospital and clinical environments, alongside physicians and physical therapists. In his own practice, Oleg is experienced in pain management, headaches and migraines, stress and anxiety, neck and back pain, cardiovascular conditions, cancer care, athletic performance and recovery, post-surgical recovery, men's health, and women's reproductive health.
Oleg holds a Masters Degree in Traditional Chinese Medicine from Midwest College of Oriental Medicine, along with a B.S. in Nutrition from the same institution. He has additional, specialized training with Wei Chien Young, O.M.D, R.O.C. in Master Tung's Acupuncture and trained with Dr. Richard Tan on Richard Tan's Balanced Method.
Licenses and Certifications
Licensed Acupuncturist , State of Illinois
Licensed Massage Therapist, State of Illinois
Certification in Lymphatic Drainage Massage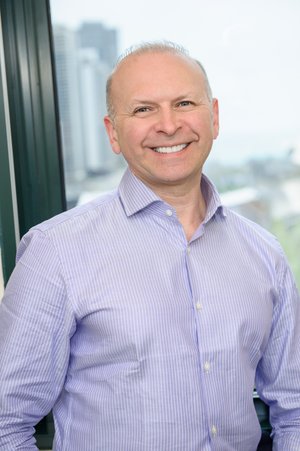 Testimonials
Oleg is a magician and really the best in what he does. Couple of months back, I have severe back pain owing to long sitting hours and was barely able to stand or walk. My wife recommend that I try acupuncture and I ended up finding this place on yelp. I couldn't believe but immediately after first appointment itself, I was able to stand and walk. Oleg's acupuncture, cupping, and massage therapy were phenomenal!
Worthy of your trust…Oleg Rivkin practices exceptional healing with acupuncture combined with manual therapy. He has extensive knowledge of Acupuncture and this produces results. As an athlete that suffered from an injury that limited my range of motion, Mr. Rivkin dramatically improved my knee with a handful of treatments.
I have been seeing Oleg for about two and a half years. I started with massage therapy, then added acupuncture. Oleg is a magician.
I have been seeing Oleg for a few years. He originally addressed my frozen shoulder better than any physical therapist did. I highly recommend Oleg for any treatment.
Feel free to contact us for more information and schedule an appointment.