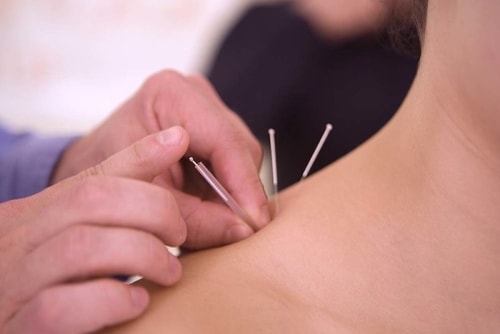 Restore Balance. Promote Energy. Relieve Pain. When the body experiences pain and stress, it seeks to restore balance. That journey can be arduous in the world of prescription medication and invasive procedures. Acupuncture leverages the body's capacity to heal by stimulating strategic points in the body, activating natural curative capabilities.
Acupuncture can treat numerous conditions: pain, stress, allergies, digestive issues, sports injuries, migraines, and respiratory conditions such as asthma and bronchitis. Acupuncture has also proved beneficial for reducing fatigue and addictions, and for promoting overall well-being.
Our Services
Thousands of years of experience are incorporated into Traditional Chinese Medicine, with the focus on holistic healing of body, mind, and self. NatureMed Acupuncture is skilled in numerous treatment types to relieve physical pain, mental stress, and conditions that impact a sense of wellbeing.
Acupuncture is a treatment that involves inserting very thin needles through a person's skins to relieve pain and other health problems.
Therapeutic massage is widely used for pain and injury, and it can be used for many other conditions including athletic performance and recovery.
Cupping therapy can be effective to treat a broad range of symptom and promote healing. Cupping can be more effective when combined with acupuncture.
Herbal remedies date back at 2,200 years and can treat many conditions. Herbal medicine uses natural substances for therapy or medicinal purposes.
Feel free to contact us for more information and schedule an appointment.